Types of Wood Floors
While having a choice is good, a number of options availble in todays market can be overwhelming. We are here to make it simple.
Wood floors can differ by construction type and also in how it had been finished.
Pre-finished floors have been sanded, colored and coated with a protective finish in factory. For installation it only needs to be cut and nailed to the floor. Unfinished flooring is raw wood that must be sanded and finished after installation on site.
Solid wood floors are made of one piece of wood from top to bottom and can be used in any room that is on or above ground. Engineered wood floors are made from multiple layers of wood, with the top layer made of high-quality wood and inner core made from plywood or fiberboard.
Solid Unfinished
Pros
Don't have beveled edges that can trap dirt
Allows for more flexibility in installation for a more finished look
Design and color can be customized
Finshed floor is seamless and repairable
Easy to refinish
Better price for a comparable wood quality
Adds value to home
Cons
Longer installation times
Not recommended for basements
Can be expensive to install over concrete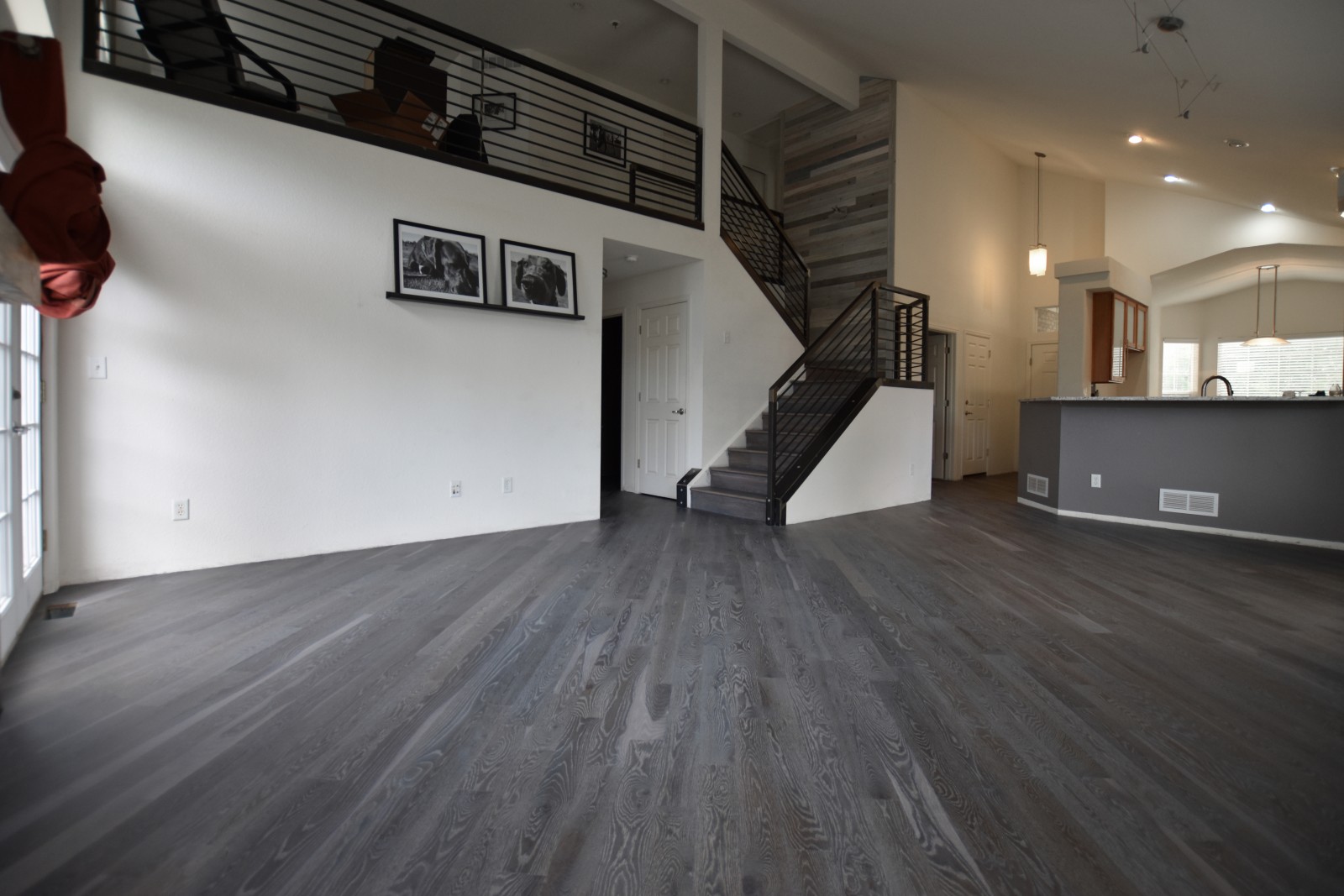 Solid Prefinished
Pros
Quicker intallation times
Doesn't require sanding in-home
Can be cheaper overall. But is more expensive for a comparable wood qulity
Cons
Provides less flexibiility in installation. Wood milling imperfections do not get fixed with sanding
Requires more materials for installation
Standartized look
Beveled edges making floor look not seamless. Overwood is common
More expensive to refinish in the future
Not recommended for basements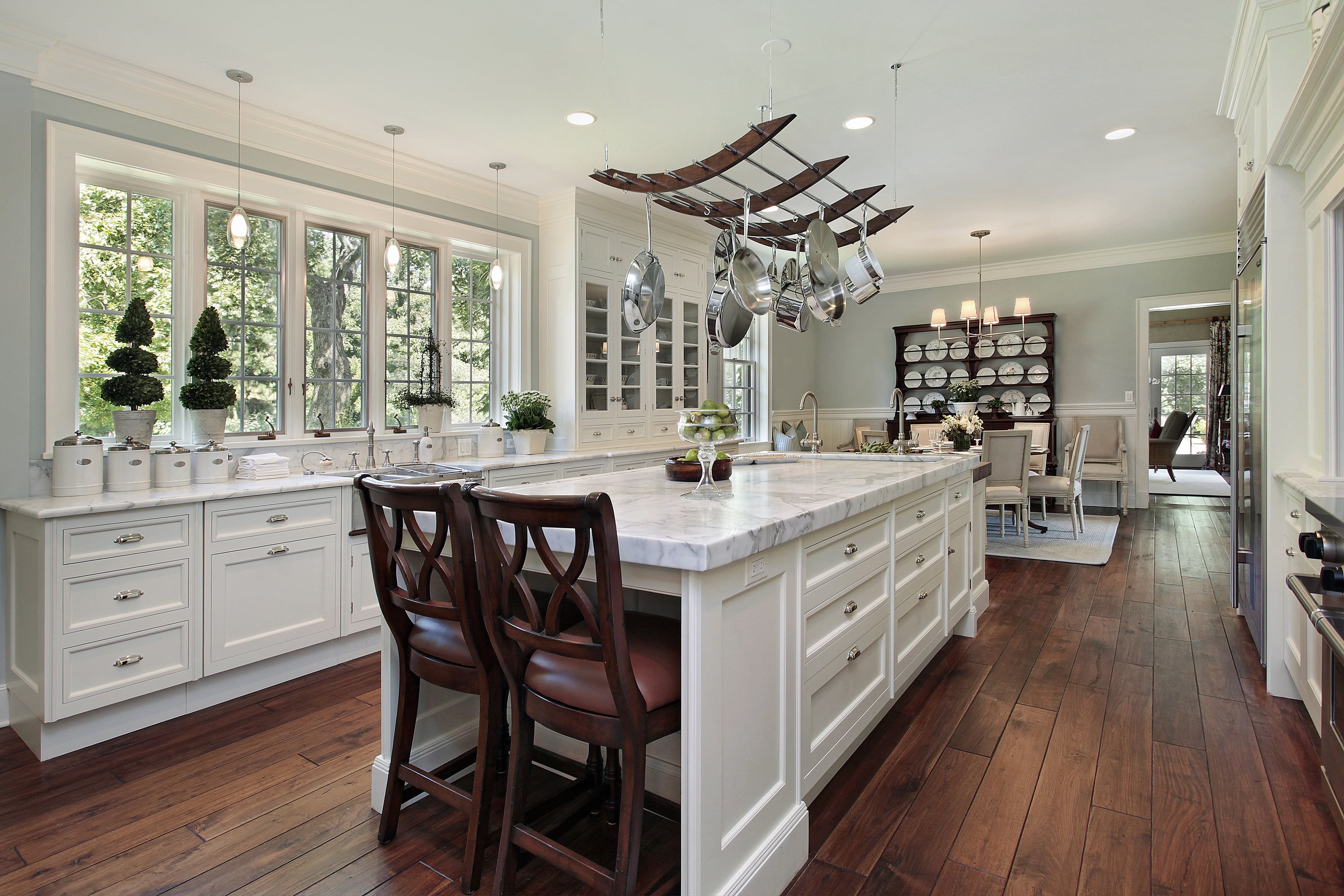 Prefinished Engineered
Pros
Quickest installation times
Doesn't require sanding in-home
Superior dimensional stability
Can be installed in basements
Less expensive labor when installed over concrete
Cons
Quality engineered hardwood tends to be more expensive
Market is flooded with low-quality cheap engineered flooring
Standartized look
Can get warped in dry air conditions. Constant use of air humidifier is needed for Colorado climate
Can be refinished only once, or not all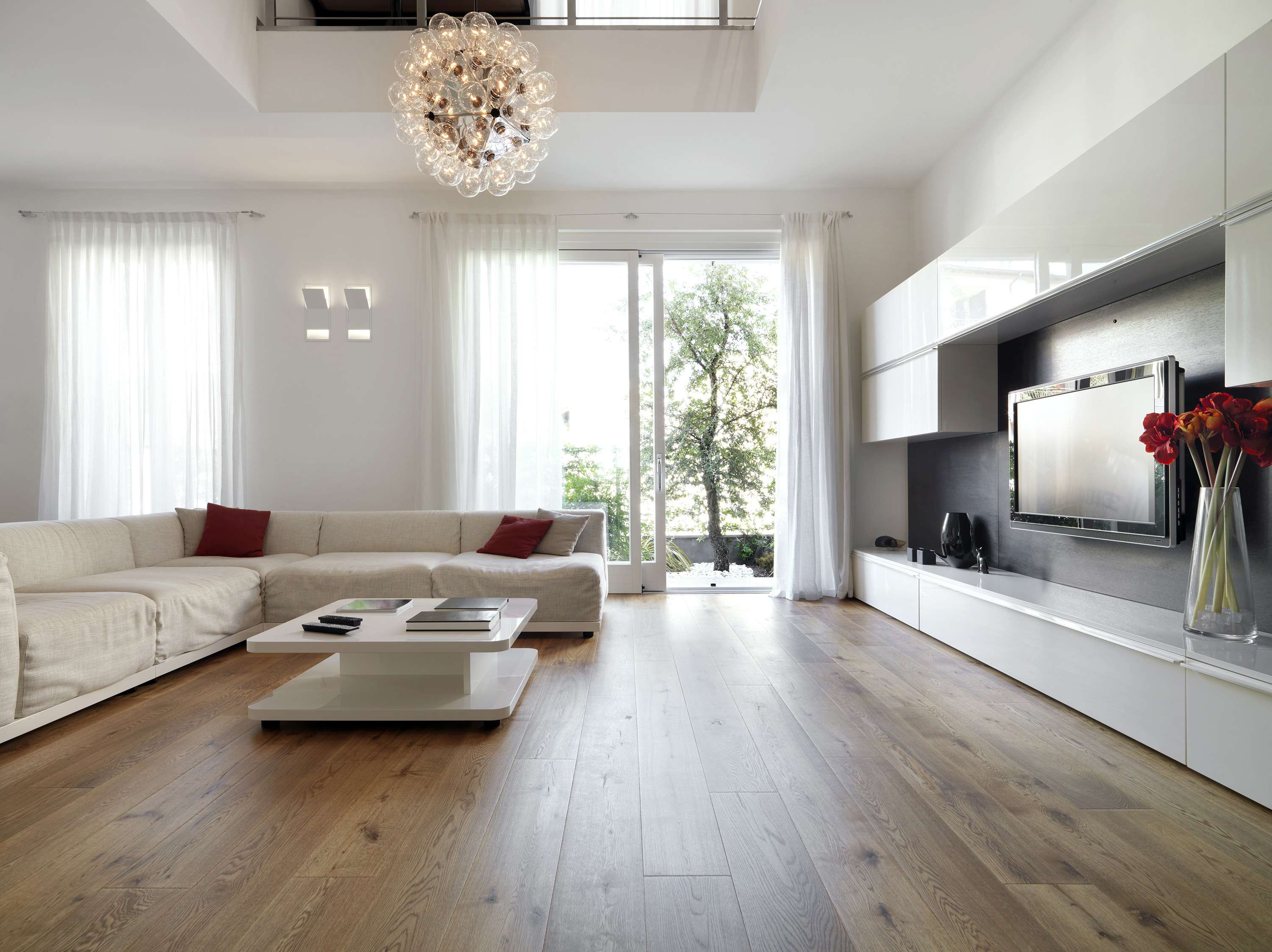 Unfinished Engineered
Pros
Can be finished to match existing solid wood
Superior stability. Suitable for basements
Don't have beveled edges that can trap dirt
Allows for more flexibility in installation for a more finished look
Design and color can be customized
Finshed floor is seamless and repairable
Can be refinished
Adds value to home
Cons
Can be more expensive
Can get warped in dry air conditions. Constant use of air humidifier is needed for Colorado climate